A Ripper of a Bitcoiners Weekend
Bitcoin Bush Bash - Murrurundi 
Saturday Nov 24th - Sunday Nov 26th
Meet some of your fellow Aussie Bitcoiners
With speakers, group discussions, workshops & dinners.
Venue
Murrurundi NSW
Murrurundi RSL Hall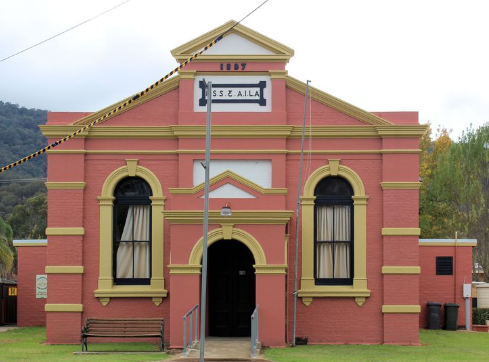 Murrurundi, is a rural town located in the Upper Hunter Shire, in the Upper Hunter region of New South Wales, Australia. Murrurundi is situated 193 kilometres northwest by road from Newcastle and 309 kilometres north from Sydney.
Agenda
Friday 24th Nov

TBA


Saturday 25th Nov
TBA

Lunch

12:30pm - 1:30pm
The Surf Club downstairs has pub cuisine.
Plenty of other local restaurant options.


Sunday 26th Nov
TBA

Lunch
TBA

Social
Some of the Bitcoiners attending.
Many more @anonymous
| Why Bitcoiners Bush Bash - Dale Warburton | Stephan Livera - Wizard Of Oz Podcast |
Thanks
Bitcoin Bush Bash organising volunteers would like thank the Bitcoin Moon Fund for their ongoing financial support.